Christmas Central - Safety Tips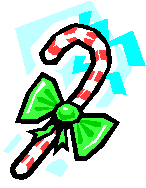 Simple Safety Reminders - A few precautions from the National Safety Council can help keep your holidays accident free
Be sure the tree is anchored properly so it doesn't topple over and injure small children or pets. If necessary, tie fishing line to the top of the tree and attach it to a hook in the ceiling or wall.

Keep the tree away from fireplaces, radiators, heaters and stoves. And don't put it in high-traffic areas where it likely to get knocked over.

Even if you choose an artificial tree that is labeled fire-resistant, still keep it away from heat and high-traffic areas.

Don't put breakable ornaments on the lower part of the tree where children can get to them. And avoid ornaments that look like food or candy - younger children may be tempted to try to eat them.

Don't put garlands around candles or near the fireplace.

Use no more than three light sets on any one extension cord. Extension cords should be placed against the wall to avoid tripping hazards but don't put them under rugs.

Lights used outdoors should be weatherproofed and identified for that use only. The wiring on indoor lights isn't designed to withstand the elements and may be damaged by snow or rain.

Don't burn wrapping paper in the fireplace. It often contains metallic materials that can be toxic if burned.

Many holiday plants - including holly berries, mistletoe, Jerusalem cherry and amaryllis - can cause severe stomach problems if eaten. Put plants where children and pets can't get to them and warn children never to heat houseplants.

Keeping the Season Safe for Your Kids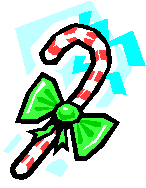 Please remember that holly and mistletoe berries are poisonous if eaten and are a choking hazard for small children. Poinsettias are not poisonous but they can cause skin irritations and stomach problems. Also, don't give children under the age of 4 popcorn, nuts or hard candies; at that age, they don't have enough molars to grind these foods properly and might inhale them.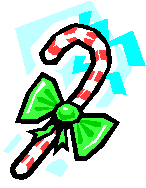 If you have a teen that will be going to a Holiday party, find out who will be the "Designated Driver". Make sure they know that they can call home for a ride before riding with an intoxicated driver, no matter how late it is. And when they do call, no matter how tired you are, go pick them up and don't complain to them or they won't call you again.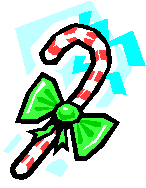 If you use a lot of candles during the holiday, make sure you have a fire extinguisher nearby at all times. No matter how careful you are, accidents happen.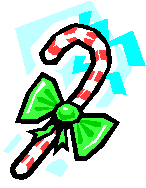 If you have small children, be sure your holiday decorations with sharp edges are up high so crawling babies or pets don't knock them over.

Don't be a Victim of Holiday Crime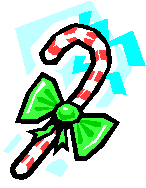 Never leave your vehicle, even for a moment, without rolling up the windows and locking the doors and taking the keys with you. It only takes few seconds for someone to steal your car or get in to wait for your return, a more hideous thought.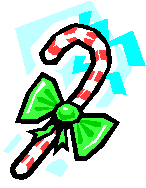 If you park in the same parking lot all the time, pick a different spot each time you park.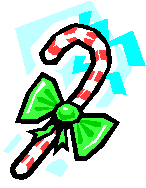 When you are at a shopping mall, park where there is a lot of light. Stay away from the dimly lit parking structures and areas.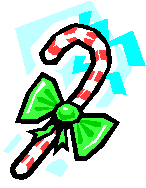 Don't put your valuables in the trunk in view of everyone around. Try to do so discreetly, and don't keep them in plain view.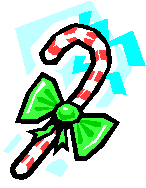 If you shop in the evenings, do so with others. Try not to walk in parking lots alone especially after dark.

Holiday Safety for Pets
Curious pets are inclined to eat everything in sight-even if it's as indigestible as a tree ornament. Your pet could get sick or die from swallowing:
Sharp objects: Toothpicks, ornament hooks and bottle caps are just as harmful as chicken bones. And when the toothpick is meatball flavored or hook is attached to a candy cane, it's hard for your pet to resist.

Large objects: Corks, small toys, tree decorations and fruit pits may be small enough for your pet to swallow, but too big to digest.

Stringy objects: The normal twisting of the gut causes long, thin objects to stuck in an animal's intestine. In addition to such year-round hazards as foil, plastic wrap and dental floss, watch out for tinsel, ribbon, yarn and string used for popcorn or cranberry garlands. A mere 4 inches can be life threatening to your pet.

Food and Plant hazards: Poinsettia and Jerusalem cherry plants are poisonous to animals. And chocolate Santas can dehydrate your dog and make him vomit. Hook edible ornaments high on your tree and skip the toothpicks (USE PRETZEL STICKS INSTEAD) on the hors d'oeuvres unless you're sure you can keep Rover out of harm's way. If your pet does eat one of the above, call your vet immediately.

Rinse alcohol from drink glasses. If ingested, alcohol can make dogs, cats and birds violently ill.

Keep birds away from avocados; the coating on the pit is toxic to some species.

Keep chocolate away from dogs and birds. Even a small amount can be toxic.

Secure garage bags tightly to keep leftover bones, meat and roasting twine out of reach.